Professional Termite Exterminators
Treating your property for termites isn't a do-it-yourself project. Choose a licensed, professional exterminator to treat your home. Contact Terminator Termite & Pest Management Inc to tackle your infestation today!
What to Expect From Your Exterminator
Knowledge of building construction
Treat areas along the foundation, under concrete slabs, and inside foundation walls
State licensed
References are helpful
Inspections and estimates
Spraying
Baiting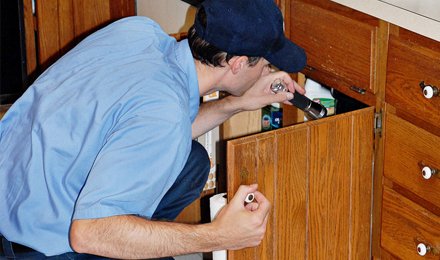 Call Us Today to Schedule an Appointment!
Contact Us To Set Up An Inspection

"Your company sent Don to treat our porch today. He has been here several times and is always courteous, knowledgeable, and professional."
– Rose, Middletown, NJ, customer feedback