Roach and Beetle Solutions
Don't let roaches and beetles invade your home or property and pose a significant health risk. Contact the professional exterminators at Terminator Termite & Pest Management Inc immediately to solve your roach or beetle problems.
Conquering Cockroaches
Cockroaches hide in cracks and crevices, even the cleanest of homes. Our professional exterminators bring effective solutions and prevention methods to the most stubborn invasions. These pests are nocturnal, so they may be present without you seeing them. Even a small colony leaves clues like odors and telltale egg cases.
Roaches are known to transmit salmonella, a major source of food poisoning. Research connects cockroaches to asthma and other allergic reactions among people living in areas of infestation.
Four cockroach varieties make their presence felt in New Jersey. They carry disease and wreak significant damage upon the food supply. Cockroaches inhabit filthy places like garbage and sewage. They move to adjoining buildings where they spread contaminants. When present in food storage areas, cockroaches spread disease organisms that lead to diarrhea, food poisoning, dysentery, and typhoid.
Battling Beetle Problems
Beetles harm households, businesses, and food supplies. The result of a single infestation can be costly. Let us investigate your property and implement a safe plan to eliminate and control these creatures.
Common beetles in our service area include:
Ground beetles
Carpet beetles
Drug store beetles
Cigarette beetles
Flour beetles
Saw-toothed grain beetles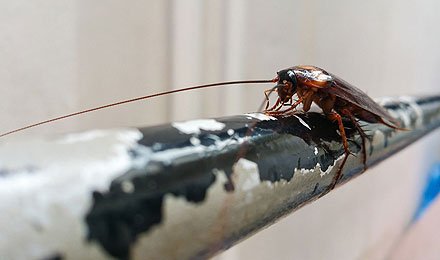 Call Us Today to Schedule an Appointment!
Contact Us To Set Up An Inspection

"I am an extremely happy customer. Don was professional and courteous. He explained what he was going to do and what would happen.
I will recommend Terminator to anyone who has pest control needs."
– J. Jones, Hamilton, NJ, customer feedback