As a local family-owned and operated business, Terminator Termite & Pest Management Inc has been serving commercial, industrial, and residential customers in Monmouth, Middlesex, Somerset, Mercer and Ocean County since 1988. Our licensed and certified technicians have more than 60 years of combined experience in providing effective, low-risk pest control treatment methods that create a pest-free environment. Contact us for service today!
Certified Specialists
Our staff includes a wood-destroying insect (WDI)-certified inspector as well as licensed integrated pest management (IPM) specialists. All members of our team take pride in serving our loyal customer base. Thanks to a wide variety of programs and the skills to specifically design detailed programs that fit your needs. You are in the best hands when you choose us!
We will always offer the latest, most effective and minimal risk treatment methods to help eradicate pests in residential, commercial, and industrial structures.
Pest Control Services:
At Terminator we offer total pest control services and Annual Service Contracts including: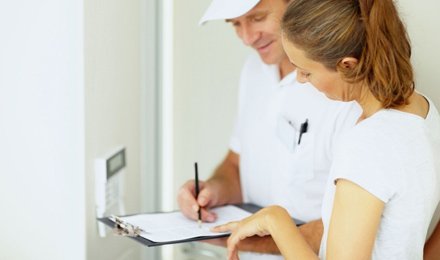 Call Us Today to Schedule an Appointment!
Contact Us To Set Up An Inspection

"The technicians who came on 3/10/14 were delightful, pleasant, and efficient. They explained everything they did and I felt at ease that the ant infestation I had was being handled by experienced professionals."
– Mrs. Merante, Manasquan, NJ, customer feedback