Professional Help for Getting Rid of Squirrels and Groundhogs
Have groundhogs and squirrels taken up residence on your property? Don't let them spoil your peace of mind – or put a huge dent in your budget due to the damage left in their wake. Contact Terminator Termite & Pest Management Inc for professional inspection and control services.
Groundhog Damage and Methods of Prevention
Groundhogs do great damage to lawns, vegetable gardens, building foundations, and buried electrical wires. Occasionally, they'll even burrow into crawl spaces. If your home's exterior features broken vent covers or gaps in the foundation, this is an invitation for trouble. Installing a mesh covering over the chimney keeps pests out, too.
No More Struggles With Squirrels
While squirrels may seem like cute and friendly creatures when they're perched in a tree, they can be a nightmare when they make a move on your home or property. Besides destroying gardens, squirrels damage property with their constant gnawing. They also transport fleas and ticks and spread diseases like rabies and bubonic plague.
If you have seen the signs of a squirrel invasion, don't seal their entrance. When they're blocked in, the degree of destruction they cause really ramps up. Get in touch with us and we'll take care of the situation.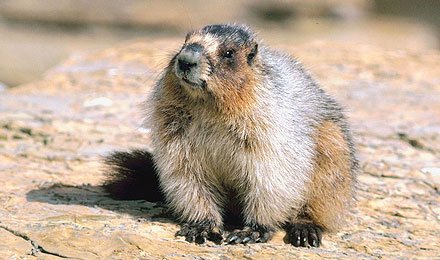 Call Us Today to Schedule an Appointment!
Contact Us To Set Up An Inspection

"Your technician serviced our home; he was very professional, knowledgeable, patient, and courteous. He did a thorough job and inspected all traps and affected areas in our home. He also informed me of the acceptable industry standards for pest control and maintenance. He is certainly an asset to your company.
Your customer service rep has been very professional, accommodating, and easy to work with. Thank your rep for assisting us with this matter.
Thanks to the management and staff at Terminator. You have been very professional and accommodating.
Thank you for an excellent customer experience. I will definitely recommend your pest control services to others."
– Sophia, South Brunswick, NJ, customer feedback