Get Rid of Mice and Rats on Your Property
Besides being rather creepy creatures, rats and mice create serious health and economic problems. While a single rodent doesn't mean you've got an infestation, it could mean there's a nest nearby.
Contact Terminator Termite & Pest Management Inc for a thorough rodent control program. We'll inspect the premises for mice and rats, locate the nest, and exterminate the pests.
Rodents Leave a Path of Destruction
Known to consume large amounts of food meant for people and livestock, mice and rats cause more harm through contamination with their urine, feces, hair, and other filth.
Rodents are excellent climbers. They use pipes, electrical wires, clinging vines, and walls to gain access to a building. They like to gnaw on wood and building materials, which is a considerable source of the damage they do.
Mice tend to enter structures and build nests, store food, and cause damage to clothing, mattresses, and other household materials.
Benefits of Our Pest Control Services
In business since 1988
Fully insured
References available
Senior, military, and police discounts
10% OFF any termite control program
10% OFF any one-time service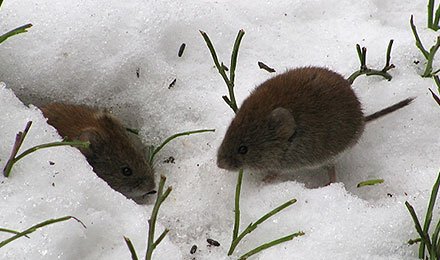 Call Us Today to Schedule an Appointment!
Contact Us To Set Up An Inspection

"We thought we had a rodent infestation problem on the hill in our backyard, because there were more than 10 mounds of fresh dirt leading to very large underground holes.
The supervisor who sold us our annual contract informed us that the issue was not rodents but large hornets. He immediately called his office and scheduled another tech to come over to perform power-spray application within 2 hours. As promised, the tech arrived and treated all the holes.
These guys know their stuff! I was informed that this treatment was covered under our annual contract and we had nothing to worry about as well as no additional costs.
Prior to this issue, our backyard had a springtail infestation that has been successfully treated by Terminator as well. We can't recommend these guys more! Thank you, Terminator staff!"
– Arthur K., Eatontown, NJ, customer feedback