Local Bedbug Treatment Experts
Bedbugs pose a very real public health problem. The staff at Terminator Termite & Pest Management Inc is the local bedbug control experts. These pesky bloodsucking insects don't spread infectious diseases, but they do affect victims in terms of lost sleep, itching, and even infection from too much scratching.
The most effective products for bedbug control are restricted for use by licensed and trained professionals only. Contact us today for bedbug control services. Get 10% OFF any one-time service!
Signs of the Presence of Bedbugs
Cast-off exoskeletons
Rusty red spots on bedding from their waste
A sweet musty odor

Course of Action to Address Bedbugs
If you rent, report the problem to your landlord.
Contact us if you are a homeowner.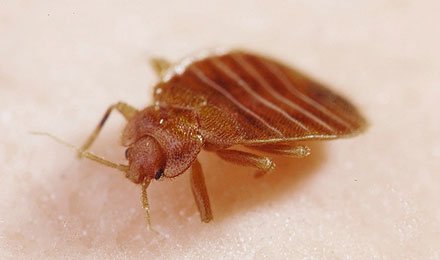 Call Us Today to Schedule an Appointment!
Contact Us To Set Up An Inspection

"I am very satisfied with the treatments your company provided. The office staff is very pleasant and the technicians explained everything completely. Couldn't be more happy with the service provided! I will definitely recommend your company to anyone who has pest control needs."
– Dennis, Point Pleasant, NJ, customer feedback